I wanted to show you how we created with Johanna Capelle the Leafy Bushes Cutout pack I propose on my store, by painting first the shapes with black Indian ink.
We choose to use the traditional medium to keep the "happy accident" it provoques. It's so interesting and rich to play with these incidents ! The traditional brushes and the liquid matter provide a big variety of trails and stains. 
For these different pieces of bushy shrubs, more or less dense bushes, thickets and plants with large sheets, we first studied natural fields. We took photos to capture the plant essence we were interested in, their shapes, colors, organisations.
Back home, Johanna synthesizes and gives shape to our observation painting the silhouettes with ink. We direct special attention to the natural shape language to create expressive figures. Then we scan in 600ppp to obtain very high resolution files to be digitally processed.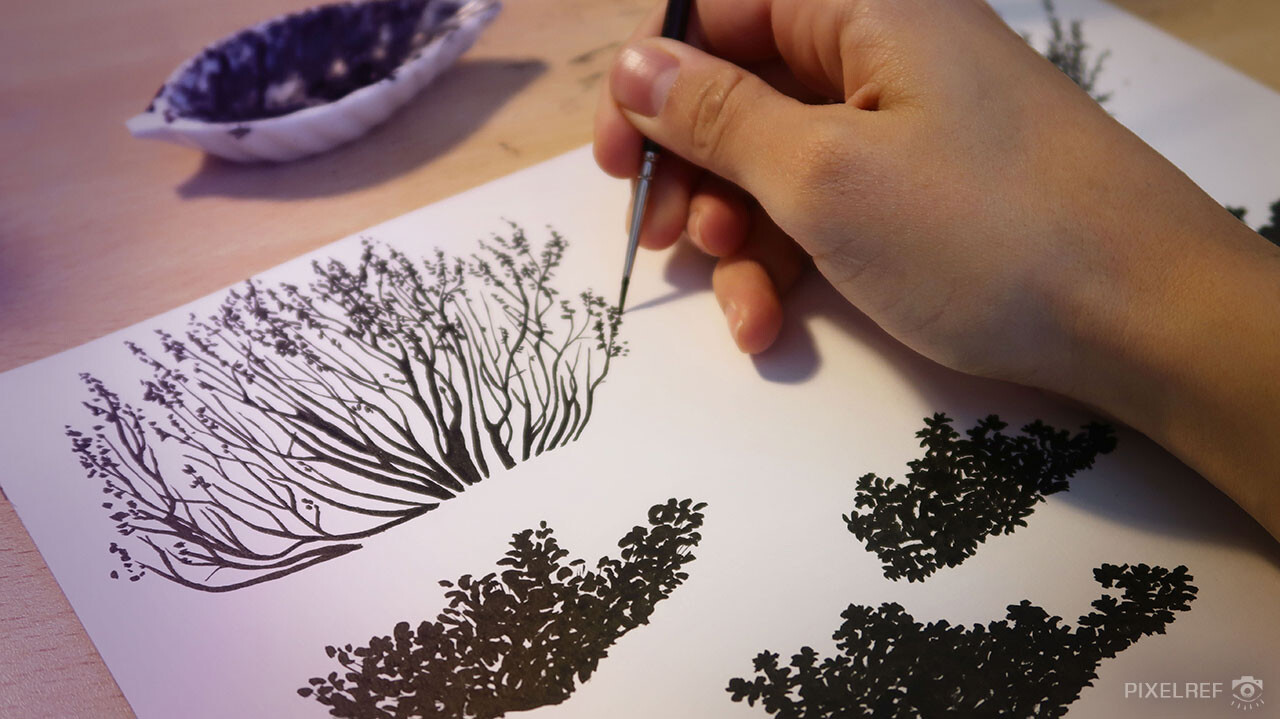 Here is an extract from the painted sheets. You can see some shapes used in the Leafy Bushes Cutout pack and also other silhouettes we will propose in a futur Pixelref pack !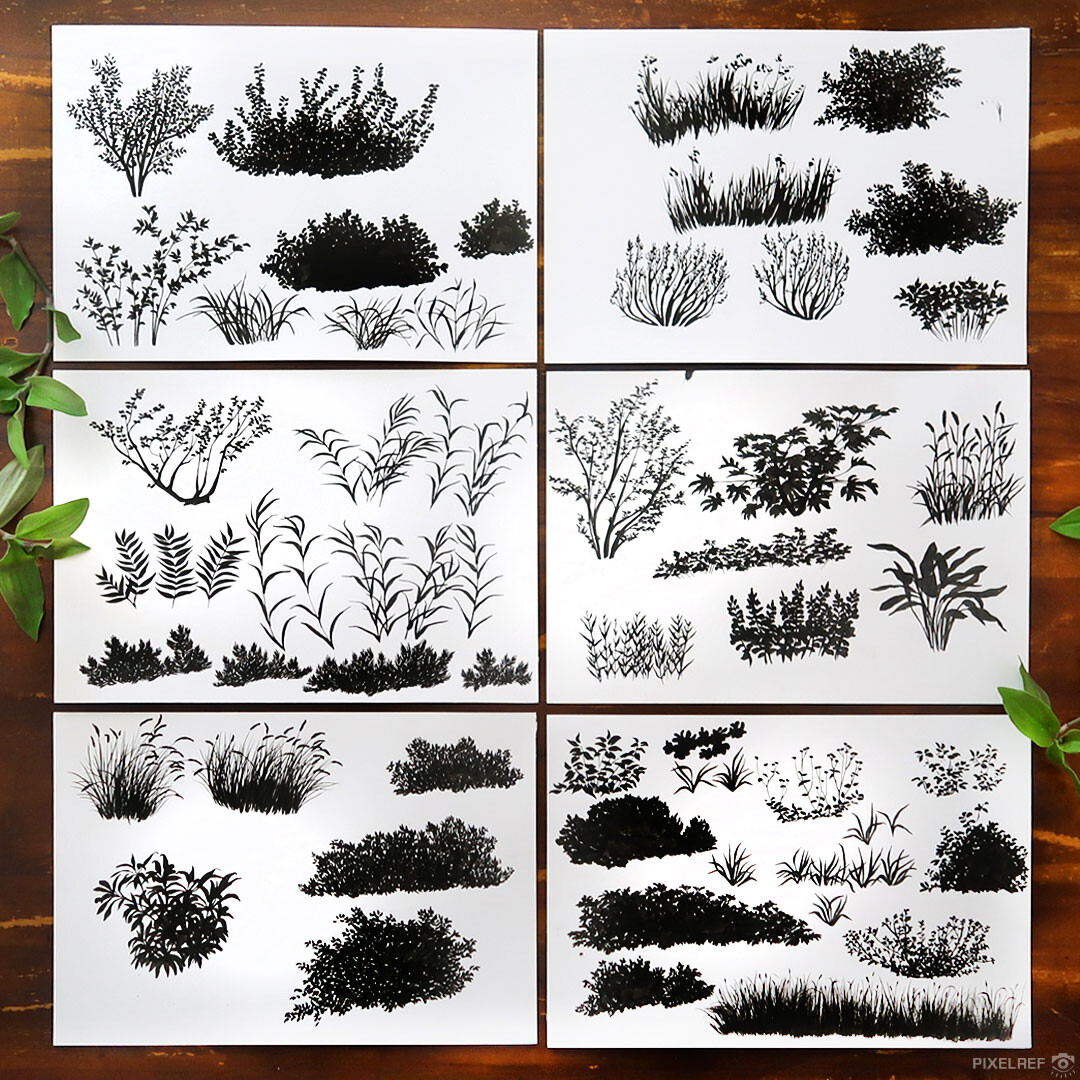 The next step after painting and scanning is the digital painting process on photoshop to give the volumes and colors of the bushes, but I think it will be interesting to do another blog post to show you that ! But here is the result of the digital painting of the volumes and colors of the bushes made by Johanna Capelle . You can find all details, full content and an example of illustration made with the Leafy Bushes Cutout pack on my store!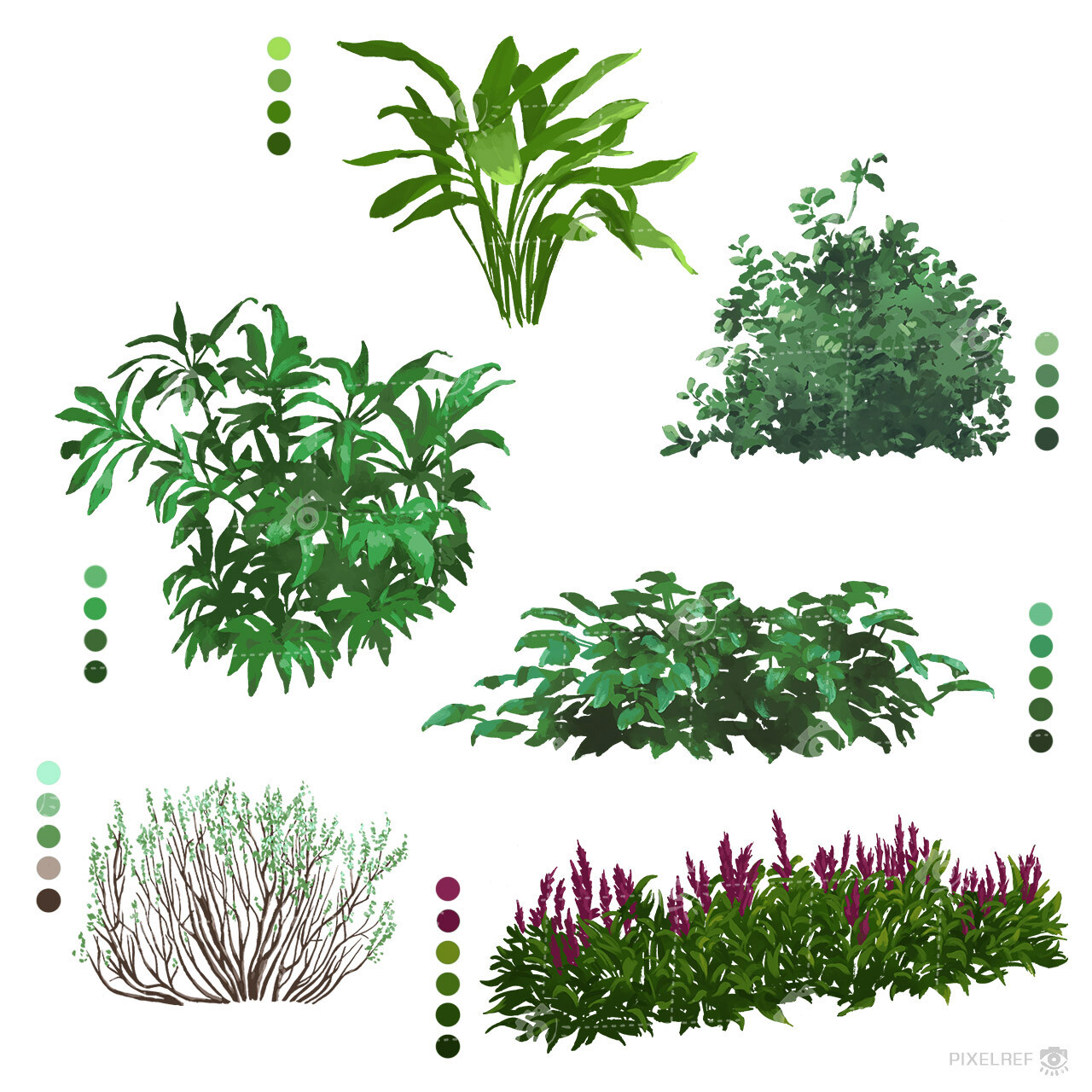 If you are interested in that sort of assets I invite you to follow the
PIXELREF feed on Instagram
. It's an online art resource we created  
Johanna
and I for royalty-free traditional and digital paintings assets, textures and brushes, reference photos and masked images. This is the link to my
Artstation store
where you can find all the Pixelref packs!